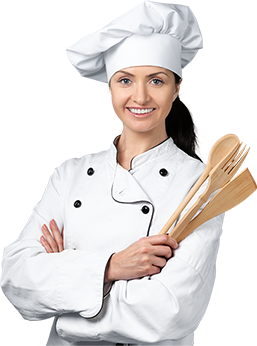 Welcome to our custom and novelty cakes online shop!
Dear visitor, we are glad to offer you our original branded cakes! Ordering Your favorite cake online is a breeze with our Elite Cakes Boutique online cake shop. Our online cake shop delivers top quality cakes across Galway.
Also we offer our corporate service to clients in Dublin and nationwide, so if your business requires a bespoke cake for an upcoming event then our dedicated bakery team can take all of your details and produce an awe-inspiring cake that will get people talking
We have a wide variety of cakes for every occasion imaginable, from birthday celebrations to an elaborate wedding ceremony. Our best sellers include our cake pops, novelty cakes, personalised birthday cakes, macarons and branded cakes. You can choose your favourite filling from the wide varieties we've got to offer: chocolate drip cake, carrot, caramel, coffee, red velvet, chocolate ganache cake etc.
Elite Cakes Boutique was founded with one main goal in mind: to produce the highest quality and most creative cakes in the Galway and Dublin areas. We pride ourselves on offering the widest variety of cakes to suit every possible occasion with the most flexible custom options that you can find at a bakery.
A commitment to the highest quality
Our novelty cakes are perfect for big events, such as birthday parties and weddings, and our experienced team are always ready to jump on the latest trends or provide a twist on a beloved classic. We uphold the highest standards in all areas, which means that we ensure that our staff are always meeting the most recent health and safety requirements and our company is fully registered with the Health Service Executive (HSE). In addition, all of our baked goods are always made fresh to order.
An experienced and flexible team of bakers
Our culinary team are highly trained in all of the latest decorative and baking techniques to make sure that they can create the most outstanding cakes for you. We get a thrill out of pushing the boundaries of cake decorating and inventing custom cakes that amaze everyone who sees and eats them. We are committed to creating products that are astonishing to the eyes without compromising on the best taste.
Affordable prices and delivery options
With such a wide range of options at Elite Cakes Boutique, you can try one of our baked goodies for as little as €5 and have it delivered straight to your doorstep if you live in Co. Galway or the surrounding areas. In fact, we want to make it as easy as possible for you to try as many of our baked goods as you like, so we offer free delivery to customers in Galway if your order is over €100.
A great choice for Dublin Businesses
As well as the services we offer throughout Galway, we also cater exclusively to businesses in Dublin. We can provide our baked goods for Corporate Events and Meetings. We've got you covered whether you require general catering or specially branded items such as branded cupcakes, brownies, flapjacks and more. We also serve parties big and small from individual giftboxes to large promotional events that require hundreds of cupcakes. So, if you are a business in Dublin looking for fantastic baked goods to impress staff and clients alike, please do give us a call!

For more information about our novelty cakes, you can visit our Online Shop or Contact a member of our team today. We would love
to discuss your specific cake needs and create those items for you.